Our Commitment To You, The Contractor
Crescent Parts & Equipment's success is only possible when our customers are successful.
Hear what our customers think sets us apart from our competition from our customers!
Crescent Trainings
Have you seen our new training page?
Click here and check out all available training with Crescent.
Easy To Do Business With
CPE is committed to making your life easier and your business more successful by providing outstanding
customer service and industry expertise along with high-quality products by brands you can trust!
Mobile App
Download Crescent's new app and experience convenience and new features! Your daily ordering just got a whole lot easier.
Join Our Team and See Why!
Crescent Is Proud To Be Awarded A 2022 Top Workplace By The St. Louis Post Dispatch.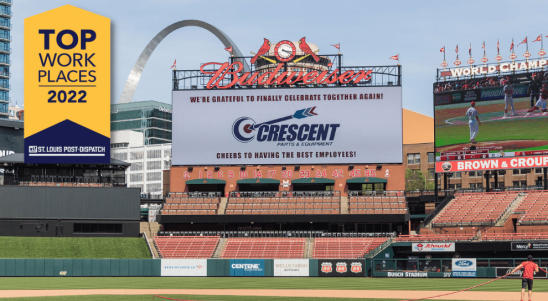 American Standard - Listen & Learn Podcast

17 Locations Throughout Missouri, Illinois, & Iowa